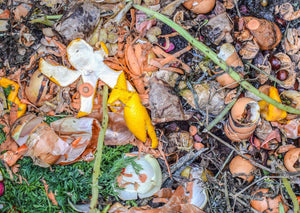 Looking for ways to lower your carbon footprint? We are here to help with our new compost pick up service! This service is great for anyone who wants to start composting or already is but can't seem to keep up the maintenance of a backyard pile. We will pick up your compost by bike and compost it on site at our urban farm in Sacramento, CA!
We currently offer:
One time pickup: $10 per pickup
Bi-weekly pickup: $20/month
Weekly pickup: $30/month
Find out if you are in our service area here: https://forms.gle/QZuHirctUsUCYch68
*This is only available for purchase for those who have completed the form above and have been approved for service**
To use this service you will need to be okay with recurring monthly billing. You can pause or cancel this service at anytime. 
Service Area Map: