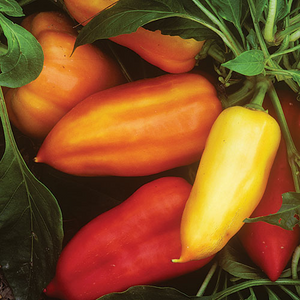 Originated in Hungary. All-around excellent paprika pepper for quality and performance. Plants produce 3" by 4-5" long fruits that have exceptionally sweet flesh. 
The sweet, tangy flavor of the Feher Ozon Paprika pepper makes it a gourmet delight for grinding your own Paprika powder. Unlike a cayenne pepper, this sweeter pepper has thicker flesh, giving you much more powder to create. Just make sure to dry the Feher Ozon pepper thoroughly before making flakes or powder.

Sold by the 1/2 pound.